Johns Bikes is the premier bike shop in Bath, offering a wide range of bikes and spares with expert advice. Johns bikes have supplied to us components and clothes at a reduced price. Thanks to all of you. Be sure to pop in next time you are in Bath, UK.

For many years Dawes cycles have been synonymous with good quality touring bikes that perform well. We are proud to call Dawes one of our sponsors as they have provided us with a 1 Down touring frame and components each. Thank you Andy Hicks. For their full product range please visit www.dawescycles.com.

London's Trekmate Adventure Travel stores in Covent Garden and Earls Court are leading retailers of outdoor equipment and accessories. They are proudly the primary stockist of Macpac in Europe, stocking everything in the entire Macpac range. We have been given reduced priced Macpac Névé 3-4 season down sleeping bags - Thank you. www.trekmate.co.uk.

London Camera Exchange started life in Guildford, Surrey in 1952. The current shop in Guildford is on the same site as the original studio but the business has grown - the London Camera Exchange Group remains one of the largest privately owned chains of Photographic dealers in England today. LCE branches sell a wide range of the latest photographic equipment together with a large selection of used stock. LCE have given us a Pentax automatic SLR with two lenses, an Olympus MJU II compact camera and Fuji Sensia RD100 slide film. For more information please visit www.lcegroup.co.uk.

Siemens provides its customers with a diverse range of innovative products and services. The Company's businesses span manufacturing to service sectors: information and communications; power; automation and control; medical; transportation; lighting and household and it lies behind daily and business life in the UK and across the globe. Much of the cycle route will be following that of the London-Calcutta telegraph line which their UK founder, Sir William Siemens, helped design and build in 1869 and which was a milestone in the history of communications engineering. Andrew Hay won a Sir William Siemens medal last year for outstanding academic and practical achievement in engineering and Siemens are now delighted to support Andrew and his cycling companions in this charity cycle ride. Siemens is producing 120 specially branded T-shirts which will be sold on to raise money for the charities. Please see www.siemens.co.uk.

Bo and Renate Hilleberg have spent over 25 years testing and developing tents and their range are regarded by many as the first choice for lightweight mountaineering. Three reduced priced Hilleberg Akto tents have have been supplied for this expedition. Please visit www.hilleberg.se.

For years Psion have been market leaders in innovating palmtop computer technology. Their highly successful range of handheld computer devices can be seen the world over, helping many people work and play on the move. Psion have given us three Series 5mx palmtop computers, travel modems, extra memory and carry cases. Web site maintenance will be performed from these machines. Many thanks Elita Taylor www.psion.co.uk.

Calculus Software Solutions can provide total e commerce solutions tailored for all specific needs. Web site hosting is kindly provided to us, thank you Rupert Woolger. Please find out more about Calculus at www.findesolutions.com.

Dazer International have been producing the Dog Dazer ultrasonic dog repellent for several years. They are internationally acclaimed for their effectiveness at deterring dogs away from vulnerable cyclists and pedestrians. Please visit their site at www.dazer.com. Three dog dazers have been given to us with thanks.

Jessops is the United Kingdom's leading specialist retailer of photographic equipment and accessories. Operating from a network of almost 200 stores nationwide, Jessops sells the most comprehensive range of cameras, camcorders, digital photographic products, binoculars and accessories in the country. Jessops have given us a large quantity of 100 speed colour slide film. Thank you. www.jessops.com.


Lonely Planet gather information for everyone who's curious about the planet - and for those who explore it first hand. Through guidebooks, phrasebooks, activity guides, maps, literature, newsletters, image library, TV series and website, Lonely Planet act as an information exchange for a worldwide community of travellers. All relevant guide books have been provided for us by Lonely Planet - Thank you. www.lonelyplanet.com.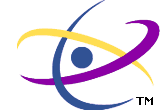 Worldspace digital satellite radios produce near CD quality sound that can be heard from all corners of the globe - from mountains to deserts to the high seas. A large number of radio stations are are available to cater for most needs, including the BBC. Worldspace have given us a Hitachi KH-WS1 Worldspace radio to keep us up to date and entertained where ever we are. www.worldspace.com.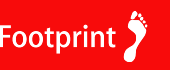 Footprint publish travel guides to over 120 countries worldwide. Each guide is packed with practical, concise and colourful information for everybody from first-time travellers to travel aficionados. Please visit their site: www.footprintbooks.com. Footprint are providing us with several guide books for the journey.

The Bath University Students Union shop has provided us with clerical equipment. www.bath.ac.uk/BUSU.